Unlimited Opportunities
with broad-based online degrees!
If you want to keep your career options open, have loads of transfer credits to leverage, or want to pursue a specific interest in Criminal Justice, look no further than Grantham University for your online degree program.
"A bachelor's degree means success – twice the weekly earnings of someone with only a high school diploma … and half the unemployment rate. "
Source: Employment Projections, March 2016, BLS.gov
At Grantham University, we offer broad-based degree programs through the College of Arts and Sciences, giving you the versatility to explore several career paths, including:
Criminal Justice – Explore our criminal justice programs from professionals in the fields of Homeland Security, Computer Forensics, Juvenile Justice and more
General Studies – Gain a well-rounded education offering critical thinking skills with classes aligned to today's job market
Multidisciplinary Studies – Leverage experiences and prior course work to explore varied disciplines and accelerate time to graduation
Interdisciplinary Studies – Tailor your educational experience to your career path … and your current experiences
Grantham's online degree programs offer the perfect mix of support, quality instruction and affordability – from financial aid options for working parents to special tuition rates for military personnel.
A MESSAGE FROM THE DEAN
Lisa Blair, Ph.D.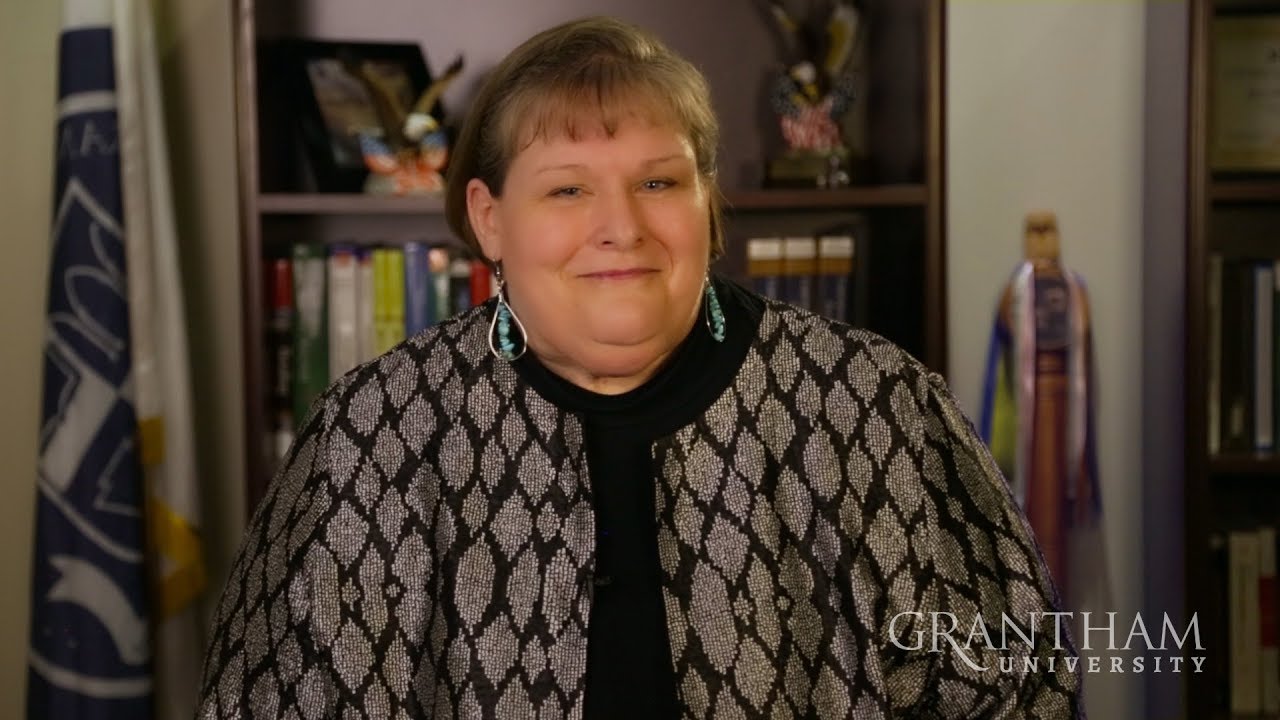 Hello. My name is Lisa Blair, and I am the Dean of the College of Arts and Sciences. Whether you hope to enter the field of criminal justice through our criminal justice programs, paraprofessional teaching, strategic communications, or multidisciplinary studies, we are here to help you learn, grow, stretch, and transform your current understanding of our world. The faculty in our college are professionals with real-world experience that bring your courses to life. They are eager to share their experiences to help you succeed in your chosen career path. Your college journey will be an intellectual adventure – we hope to take you to a new level of insight as you survey the world around you. We also aim to hone the skills that employers seek in their star performers – critical thinking, communication, interpersonal relations, and information literacy skills. We look forward to helping you each step of the way, from your first day of class through your walk across the stage to receive your diploma!
The Grantham University College of Arts and Sciences prepares students for the workplace of today through the innovative use of online learning tools and curriculum designed to meet the expectations of fast-evolving employment markets … providing an intellectual base for succeeding in the competitive and diverse job market … with programs, such as our criminal justice programs, designed to enable graduates to perform successfully at many levels – technically, practically, socially and intellectually.