Grantham University Employees Continue Commitment to Give Back
By Grantham University March 21, 2016
I've worked at Grantham University for over a year now as the Community Relations Specialist and I'm always in awe of the giving spirit of our employees. March 2, was no different.
On that day we invited 15 Greater Kansas City charitable organizations to participate in a community volunteer fair. Goodwill of Western Missouri and Eastern Kansas also brought a 53-foot semi-trailer to the university parking lot for a donation drive.
Grantham employees have been allotted 16 hours of volunteer time to donate to a charity of their choice as an individual or group. During the community volunteer fair, each employee had the opportunity to visit with the organizations about their volunteer opportunities and decide which one best suited him or her.
As soon as the volunteer fair opened, employees began lining up to get in. I walked around and heard a lot of excitement and conversations between the organization representatives and employees. Kansas City community members were also invited to attend and participate in the volunteer fair and donation drive. It was great to see some new faces and chat about the importance of giving back.
You can get a feel for what it was like that day in this video: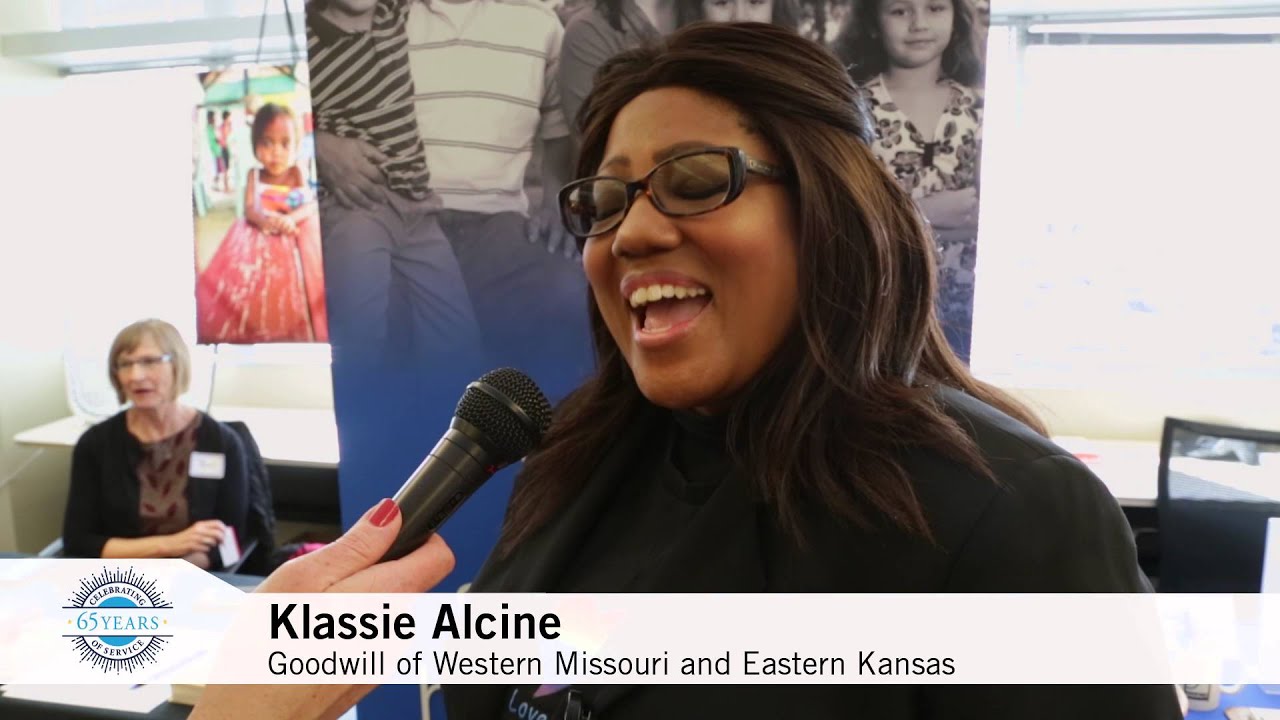 Carin Sampson, Grantham University Talent Development Manager, said, "Volunteerism is an extension of the University's mission to serve. As a University, we value service in everything that we do and it's the reason that many of our Life Changer's get out of bed in the morning and come to work each day. We want an opportunity to contribute to the greater good of our community and our society through the work that we do."
During the volunteer fair, Grantham employees signed up for/or expressed interest in over 200 volunteer opportunities and donated nearly 1,700 pounds of items to Goodwill.
This year marks the university's 65th birthday and we are increasing our employee volunteer efforts and providing more opportunities to give back to our communities.
We would love to hear how you give back to your community and what inspires you to volunteer.
Share your story with us at stories@grantham.edu or share on social media Facebook, Twitter, LinkedIn with the hashtag #grantham65 and #granthamgivesback.
About the Author
Grantham University
Next Post »
What Can I do with an Engineering Technology Degree?