Criminal Justice Spotlight: Brad Lynn
By Grantham University May 19, 2016
Editor's Note: From the cop on the beat to the computer forensic specialist, our modern police are dedicated to peace, service and our protection. At Grantham University, we're proud to serve their educational needs with online criminal justice degree programs through our College of Arts and Sciences. During National Police Week, we honor their dedication with a republication of this spotlight on one of our distinguished CJ graduates. 
On August 9, 2014, hundreds of Grantham graduates from all over the country came to Kansas City for the University's annual commencement ceremony.
Although many traveled thousands of miles to just to be here, it was their educational journeys that interested me most.
It was at the ceremony that I met Brad Lynn, a graduate of our online criminal justice degree program and sergeant in the Kansas City Police Department (KCPD). And although he didn't have to go very far to attend the ceremony, Brad's journey toward a college degree was not as effortless.
In fact, it was one he almost didn't take, as you can see in this short video: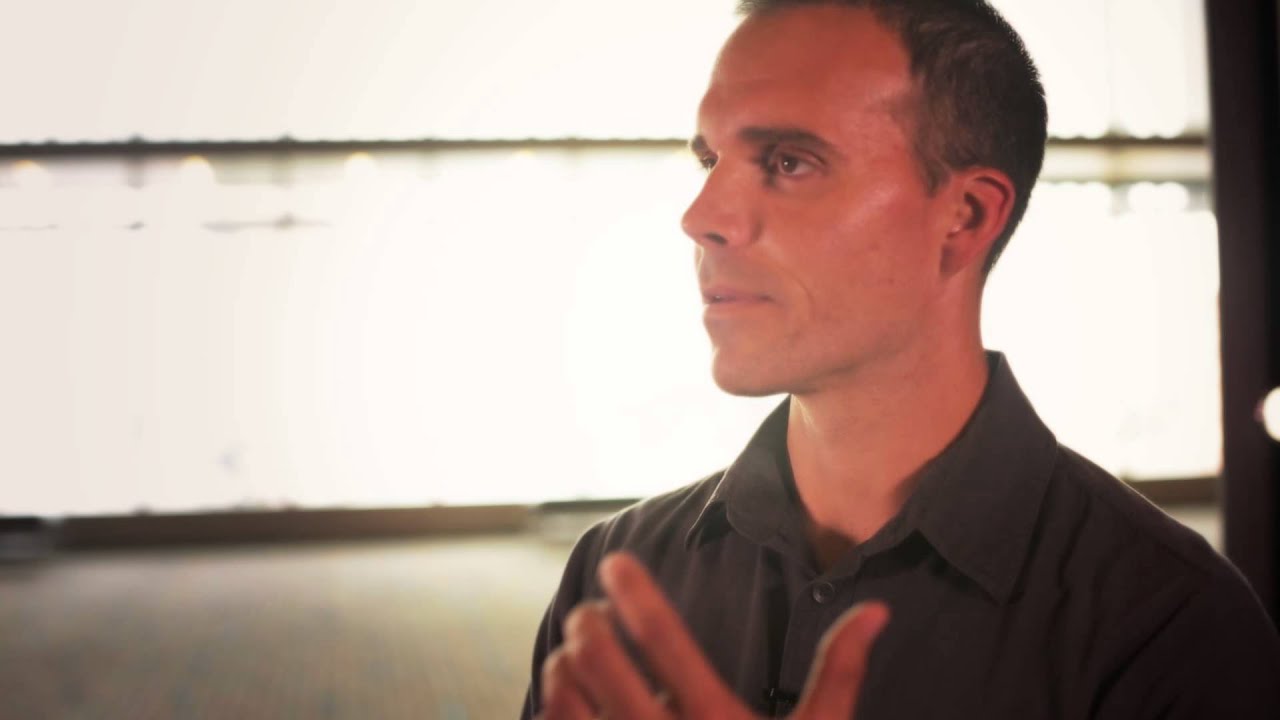 You only got to see a portion of our interview. Here are some additional insights from Brad that I thought you might enjoy in a quick Q&A format:
I understand you enlisted in the Navy almost as a way to avoid going to college. What did you do in the Navy? How long did you serve?
I was a helicopter crewman and rescue swimmer. I did that for about five years before coming back to Kansas City. Toward the end of my career in the Navy, I knew that I wasn't meant for sitting behind a desk.
So I started looking at occupations where I could actually get out there and be active. To be honest with you, it was law enforcement or it was firefighting.
You obviously chose a career in law enforcement …
I've always been like a thrill seeker. That kind of stuff appeals to me. The thought of helping people in those types of occupations appealed to me, as well.
From your video, I gather you could have chosen to remain a police officer your entire career, but you realized you needed a degree to take the next step. Why bother?
I always saw myself in a supervisory role. I enjoy mentoring people. I enjoy making a good impression on them so that they can do their job better. That's a characteristic of mine. It really came out when I was in the Navy and started moving through the ranks. Eventually, when you get that experience in your job, then you have the opportunity to pass that on to somebody.
What about your courses stands out in your mind?
It was pretty cool to see that I wasn't dealing just with cops or former officers as instructors. Some of them were with the FBI, others were within the judicial system. It was just interesting to see their viewpoints on some of these things.
Have you ever told anyone about your Grantham experience?
I've recommended Grantham to several co-workers. My promotion to sergeant within the Kansas City Police Department was the high point of my career. My degree from Grantham helped me do that. I was able to get the credit hours I needed in order to advance in my career field.
Are you thinking about a career in criminal justice or about applying for that next position in your precinct? 
Let Grantham University help. Our 100% online programs are professionally-relevant and flexible to fit the needs of all first responders: police officers, firefighters, EMTs and more. Explore all of the online degree opportunities in our College of Arts and Sciences, including our online criminal justice program and online general studies program.
Attention Students – Commencement is Coming!
Mark your calendars for Grantham's 2016 Commencement Ceremony on Saturday, August 6, 2016, in Kansas City, Missouri. To register or learn more, click here. 
About the Author
Grantham University