Giving Back: Volunteering with Grantham's Richard Chesney
By Grantham University February 15, 2016
For 65 years, Grantham University has proudly lived the creed of serving those who serve. One way we live that service creed is through the Grantham Gives Back program, the University-wide culture of volunteerism and fundraising efforts.
Our Life Changers have a passion for serving students. And they have a passion for serving our community, from the Heart of America Stand Down to Hillcrest Transitional Housing.
In this special year of impact, Grantham is celebrating our birthday milestone by ramping up the Grantham Gives Back program with an extra day of volunteering.
The program already gives Life Changers a paid day off to individually volunteer at or for a local non-profit. Now they get an extra day to volunteer as a team.
Through this campaign, we have begun to ask ourselves, "Why do we volunteer?"
Everyone has a personal reason for willingly donating their time to a cause. We want to share those reasons – and those experiences – with you.
Grantham Student Advisor Richard Chesney participated in the program for the first time last year. And, as you can probably tell from this brief video, he couldn't be more excited to give back again in 2016: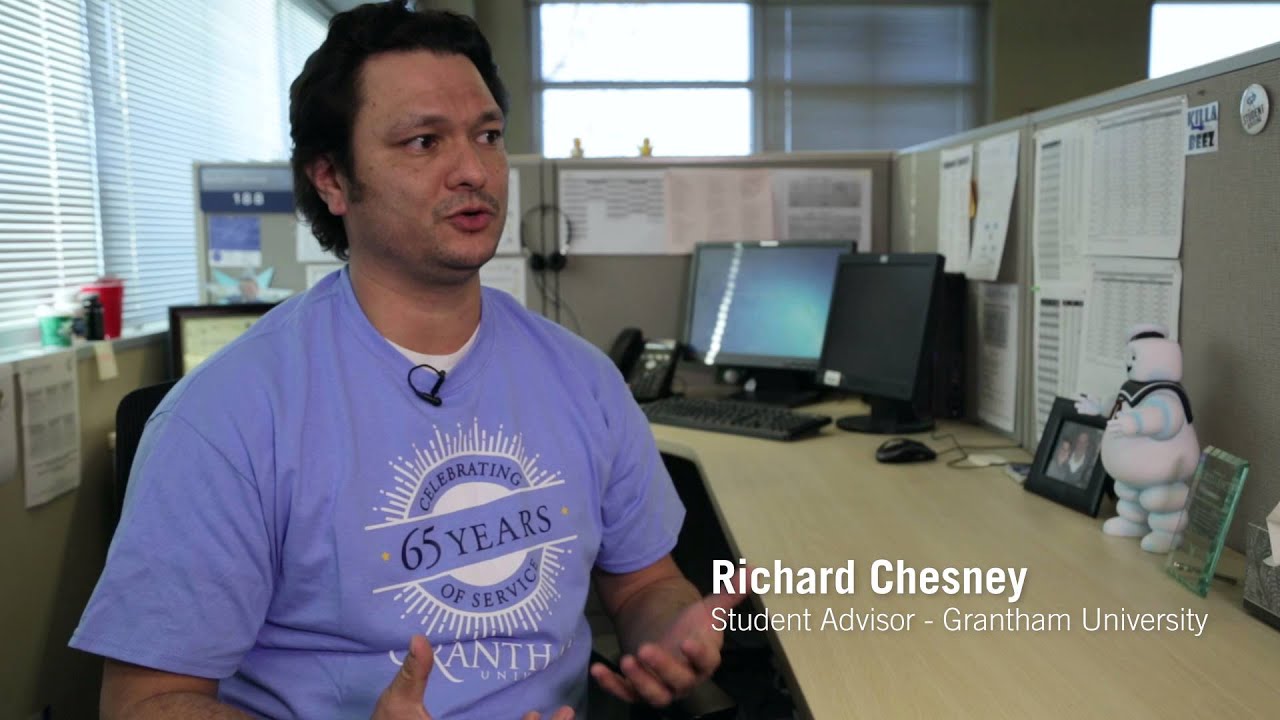 Recently, I caught up with Richard to ask him about his experience:
Where did you volunteer?
Along with three other student advisors, I volunteered with "Operation Santa Claus," a holiday program organized by Della Lamb Community Services that serves more than 1,700 low-income Kansas City families.
What were your duties?
When we arrived, there were roughly 25-30 volunteers from various organizations in the Kansas City area. We all had specific jobs — sorting clothes, food, toys and miscellaneous items. Most volunteers walked with the families and helped them pick out what they needed for the holiday season.
Can you tell me about a particular moment that stood out for you in this experience?
As we were interacting with the families, they were so grateful and appreciative of the generosity from the Della Lamb organization.
The director came over to (SAs) Christina McBroom, Lindsey Morgan, Scott Robinson and myself, and thanked us for our efforts. He told us that Grantham specifically has been so generous and helpful to Della Lamb (many of us also volunteer for the organization's "Operation Thanksgiving"), and he said he was excited about what we have done to help their cause.
He also pointed out that Della Lamb is one of the few organizations in the country that supports food, clothing and supplies for needy families. Most families come from refugee camps and barely speak any English. Many had interpreters that walked with them as they filled their bags. Della Lamb supports these families, and also gives them the housing and tools to make it in everyday society.
What have you learned from this volunteer opportunity?
Volunteer now! I would say that my biggest regret is not volunteering my services sooner, but I'm excited for the opportunity to do it again this year. I know every little bit Grantham gives goes to a family in need that can definitely use it.
About the Author
Grantham University
Next Post »
Grantham University Employees Continue Commitment to Give Back