Spotlight on the Grantham University Career Services Department
By Grantham University February 27, 2019
Earning your degree isn't only about expanding your knowledge: it's about preparing for a career in your field of interest after graduation. Grantham's most important mission is student success, and helping students prepare for their next steps after graduation is no exception.
The Grantham University Career Services Team is dedicated to supporting students and alumni like you at each step of your career path. From helpful webinars and information sessions to individual assistance and professional development, there is a robust selection of resources available to help you tailor your education experience toward career success and to successfully navigate the job application process.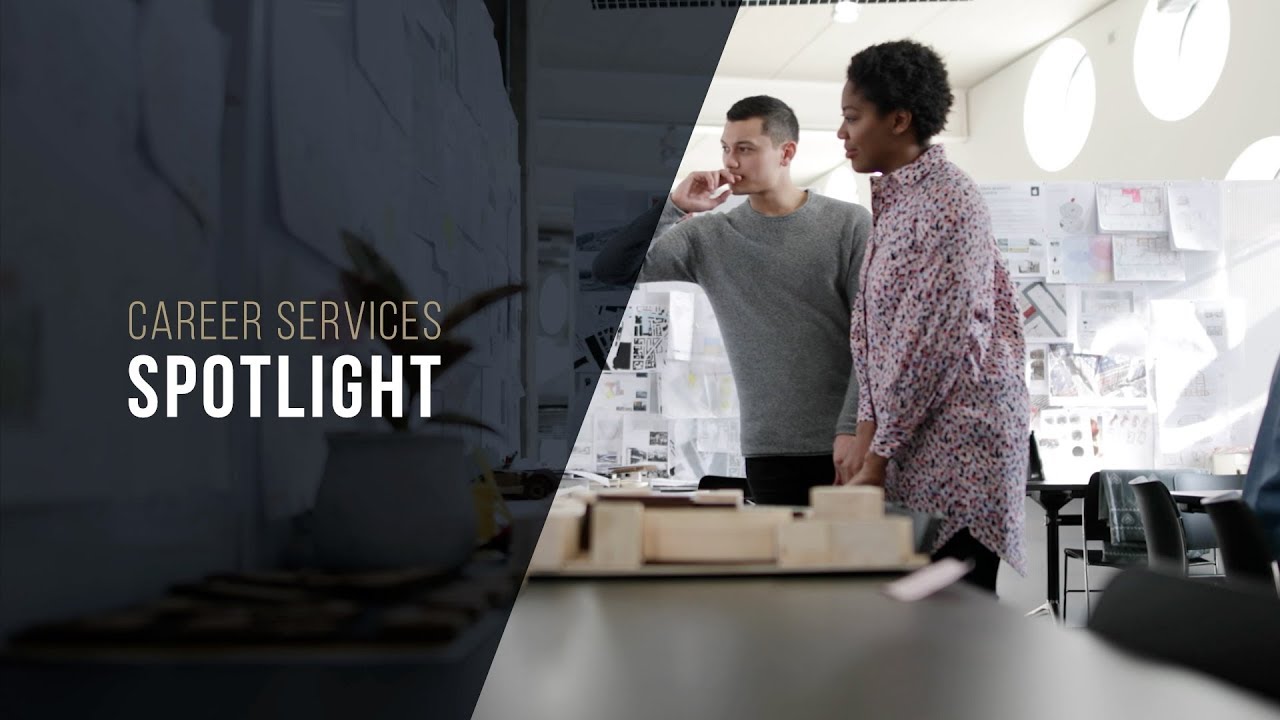 Who do they serve?
You don't have to be an alum or even in your last semester to take advantage of career services at Grantham. The Career Services Team supports all Grantham students and graduates, whether you've recently enrolled or you earned your degree at Grantham years ago.
As a military-friendly school, Grantham University prides itself on providing exceptional support to active duty military personnel, veteran and their families. The e-book series on making the military-to-civilian transition is just one component of the help that Grantham offers students who are preparing for separation from the military and the launch of a civilian career.
Anyone who has a desire to find or hone their career direction can talk to the Career Services Team and make use of their wide array of resources. They are dedicated to all students and are eager to help you prepare for the next steps after graduation and to ensure a successful career or career change.
What resources are available?
When it's time to apply for the job of your dreams, you'll want to be able to demonstrate relevant skills and show involvement or leadership during your time in school – and to ace your job interview. All of that professional preparation can seem like a lot, but you can get started on your first day as a Grantham University student.
In school
Career Services can help you determine your career direction, taking your existing strengths, interests and goals into account. They use this information to help you choose what courses or degree track will be most beneficial to you during your time at Grantham and best aligns your goal and strengths. They also know it's not just about the degree itself: the team can help you chose student organizations, associations or groups that can help you develop skills and build experience in your field of interest.
The job search
When it's time to start searching for a job, Career Services is a valuable resource and helps you navigate the complex journey. The trick is to take your search one step at a time with help from the Grantham University Career Services team. Get devoted, individual help to polish your résumé and create a professional social media presence. Career Services will also offer networking assistance – including best practices and where to look for valuable opportunities that can kickstart your career or career change.
Getting the job
There is lots of advice out there for navigating the job search and interview process, but Career Services can help you prioritize and focus on what is most important and what aligns best to your needs. Practicing what to say (and remembering what not to say) during a job interview, preparing for the hiring process and salary negotiation, and accepting or declining a job offer are all critical skills that are often glossed over by other postsecondary education institutions. The Career Services Team is ready to walk you through each step of the process with dedicated guidance and support.
Career Booster
The Career Booster webinar series features a variety of topics that are relevant to both first-time applicants and seasoned professionals looking for a change. These monthly presentations are complimentary to students, alumni, employees and friends of Grantham University. They provide helpful information and tips for navigating the application process and pursuing career success.
Participants can register for upcoming webinars or view past presentations on the Grantham University website. It is a great collection of resources that all students and alumni can benefit from. From résumé branding and skills inventories to networking and industry-specific recommendations, this series offers a treasure trove of support for professional development.
How do I get in touch with Career Services?
The Grantham University Career Services Team is eager to help you pursue your career path and meet your professional goals. You can reach them by phone at 800-955-2527 ext. 173, or email at careerservices@grantham.edu. You can also connect with Career Services by joining the alumni group on LinkedIn, where you'll find additional resources and discussion, including employment opportunities and advice.
Don't wait until the last minute (or your last semester) to start thinking about your career path. Get in touch with the team at the Career Services today!
About the Author
Grantham University
« Previous Post
Military Support: Interview with a Lead Admissions Representative
Next Post »
Honored to Serve Those Who Serve: Grantham University's Purple Heart Designation