The Full-Tuition Scholarship for Servicemembers of EANGUS
By Candice Haines April 28, 2021
Celebrating Ten Years of Partnership with the Enlisted Association of the National Guard of the United States
Grantham University is proud to support our military students in any way that we can—and that includes partnering with the Enlisted Association of the National Guard of the United States (EANGUS) to offer two full-tuition scholarships each year to members and their spouses.
Like Grantham, the EANGUS is dedicated to helping those serving National Guard Associations find success, both as servicemembers and beyond. We talked to Associate Director of University Outreach John Harris, who brings 26 years of military operations experience to his role, to learn more about this important partnership.
What Is EANGUS?
EANGUS is a national nonprofit organization representing every state's National Guard Association. Formed in 1972, its initial purpose was to be a voice for those enlisted. Today, it maintains a full-time staff to represent Guard members' interests at the federal level. EANGUS supports legislation that provides ample staffing, pay, and benefits for all who serve.
The organization represents a constituency of more than 450,000 soldiers and personnel, their families, and thousands of retired members. Its mission is to promote the status, welfare, and professionalism of enlisted members on behalf of its more than 50 state-level associations, as well as organizations for Guam, Puerto Rico, the U.S. Virgin Islands, and the District of Columbia.
Partnering with Grantham
EANGUS currently awards up to fifteen full-tuition scholarships each year, and two of them are funded by Grantham University. We are the oldest and longest full-tuition scholarship provider to EANGUS—bar none—having worked with the organization since 2010.
"Grantham isn't just a sponsor, but a true partner," says Harris. And as a platinum partner, Grantham has developed relationships with more than twenty of EANGUS's state-level National Guard Associations and has every intention of connecting with all 55 of them.
Grantham regularly connects with association members to share the benefits, not just of continuing their education, but doing so at a school designed with military students in mind. As a military-friendly school with a special tuition rate through our Heroes Program, EANGUS members can expect support tailored specifically for veterans and active-duty servicemembers.
The Grantham Scholarship for EANGUS Members
The CSM Virgil R. Williams and the Patriot Scholarships program is named for one of EANGUS's earliest presidents. He was instrumental in building the organization. Through this program, Grantham offers two full-tuition scholarships for undergraduate or graduate programs. One is reserved exclusively for servicemembers, and a second was added to benefit either servicemembers or auxiliary members (including spouses).
"This is just an awesome opportunity for me to get my master's degree in organizational leadership and further my career," says Bradley Smith, who has 20 years' experience in the Guard and was awarded an EANGUS scholarship in 2019. He is currently enrolled in Grantham's Master of Science in Leadership program.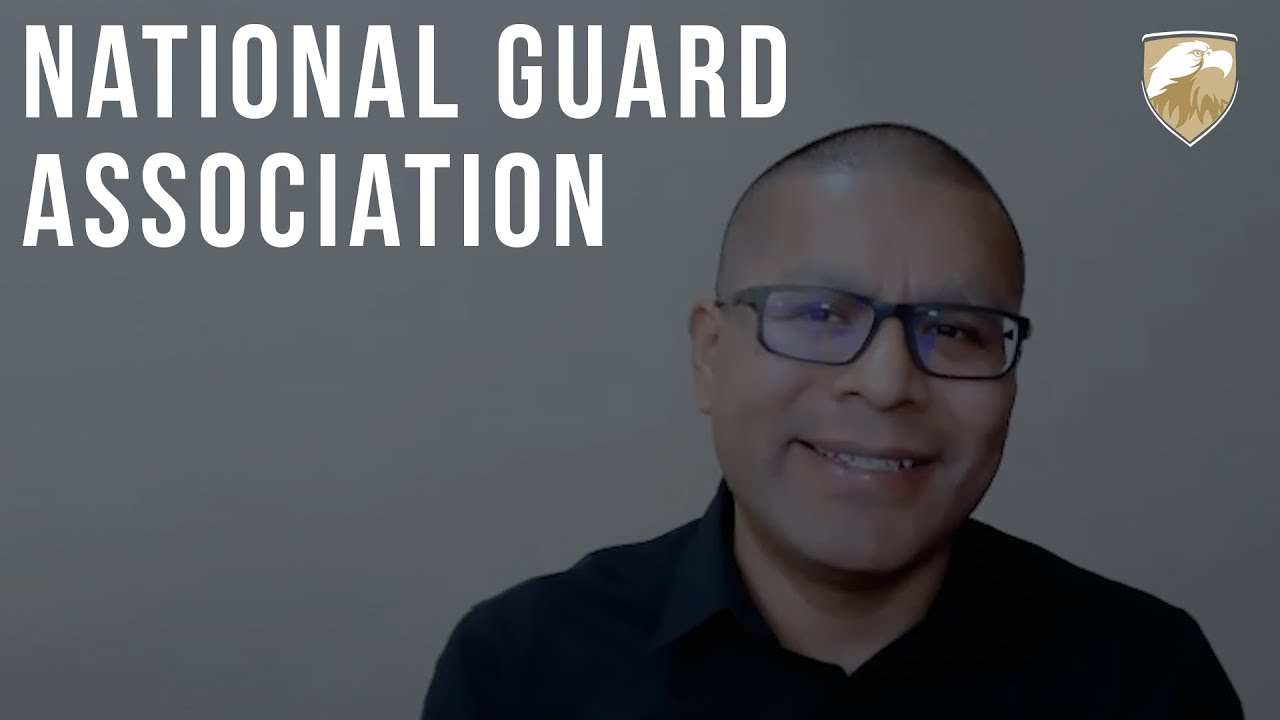 Supporting Guard Members
Grantham recognizes the unique skills and strengths that National Guard Soldiers and Airmen possess. It is an honor to help them leverage those, along with education, towards advancing in their military and civilian careers.
We know they have commitments to their units and to their families, and we make sure that they can earn an education that is both relevant to their goals and flexible enough not to interfere with their other responsibilities.
Just as Grantham offers a wide range of support services to help students succeed in the classroom and in their careers, EANGUS is dedicated to supporting Guard members both in their service and in life. That includes partnering with organizations like USAA (United Services Automobile Association) and AUSA (Association of the United States Army) to provide additional benefits and services.
It also includes the We Care for America Foundation, which provides emergency financial assistance to the servicemembers of the National Guard Association (and their families). This nonprofit organization offers support through grant and disaster relief funding for current and former Guard members experiencing financial hardship.
Pursue Your Brighter Future
Are you a National Guard Association servicemember interested in pursuing a 100% online degree program? Contact us today to learn more about enrolling—and reach out to your state EANGUS association to find out how you can join. The deadline to apply for the 2021 scholarships is May 1, so don't delay!
About the Author
Candice Haines
After more than a decade in post-secondary education support for both military and civilian communities as well as over 15 years of financial, sales and management experience, Haines is well-versed in relationship management and new business development. She holds a bachelor's degree in Business/Financial Services and a Master of Business Administration. She earned a Master's in Performance Improvement from Grantham University in 2020. Haines is very active in military and veteran communities, serving on several veteran support councils and committees. Currently, she is an outreach representative for the University.
Next Post »
Most Needed Jobs in America: Cyber Security with Grantham