The Time You Have: Start Your Education Today!
By Shauna Lawrence January 23, 2020
The Time You Have: Start Your Education Today!
Are you wondering what jellybeans have to do with taking advantage of life? It may not seem like much at first, but a popular YouTube video could convince you otherwise. As they say, the days may feel long, but the years seem short.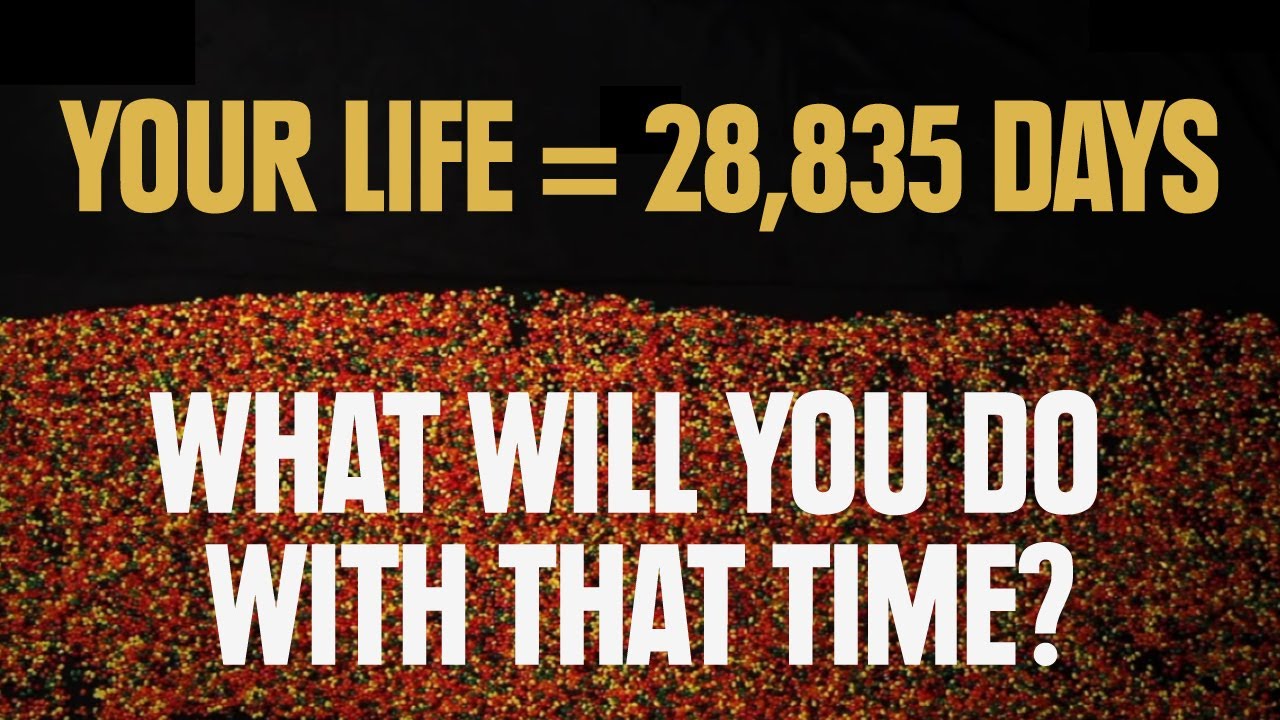 While we don't always like to think about it too much, the truth is that life is short. And we often let our time slip by, focusing on our to-do lists and inboxes and things that we want to get done today. We forget about our big life goals, the dreams that we have for our futures.
As you prepare for a new year, consider skipping the standard "eat healthier" or "start exercising" resolutions and consider making the most of 2020 by getting started on the next chapter of your educational journey by getting your degree from Grantham University.
The day-to-day stuff
With an average of eight hours out of every day spent sleeping, we spend about a third of our lives getting some shuteye. And if you factor in another eight hours of most days at work, that accounts for almost another third of your adult life.
If you add up the additional time spent preparing and eating food, grooming, taking care of household tasks, caring for loved ones and pets and even watching television, you know that the amount of time available in that remaining third of your life can fill up pretty fast.
The time you have left
There are all kinds of ways you can spend your free time, and we all know that some can be more satisfying—and rewarding—than others.
However, continuing your education and pursuing an online degree can help you advance your career, as well as ensure that you're better able to enjoy the time you spend working and learning as part of everyday life. In 2020, take the opportunity to tackle your educational goals and begin a new chapter in higher learning!
Maximize your time, maximize your future
The 100% online degree programs at Grantham University offer quality, flexible, and affordable education for adult learners. Whether you're looking to pursue a certificate, associate degree, bachelor's degree or master's degree, Grantham's programs offer opportunities to develop the skills and competencies you need to succeed in business, health, technology and beyond. Plus, the team at Grantham provides the student services, financial aid options and military and veteran transition support that can help you succeed in school and in life.
Don't waste a moment more! Take advantage of all the jellybeans you have left and begin the next chapter of your education with an online degree program from Grantham. Get started by
About the Author
Shauna Lawrence
Shauna Lawrence is a project manager and social media strategist on Grantham University's marketing team. Shauna has a passion for connecting with others and building a sense of community among all Grantham stakeholders. She holds a bachelor's degree in agricultural economics and marketing from Kansas State University and received her MBA from Grantham University.
« Previous Post
Get a Head Start on Class to Get a Head Start on Life (Podcast)
Next Post »
Online Health Information Management at Grantham