Promising Technology Careers
start with relevant degree programs!
A technology degree or certificate program from Grantham University's College of Engineering and Computer Science could be just what you need to pursue any number of technology careers.
"Employment of computer and information technology occupations are expected to grow 12% from 2014 to 2024, with hundreds of thousands of new jobs."
Source: Computer and Information Technology Occupations, Occupational Outlook Handbook, December 17, 2015, BLS.gov
Whether you're working full time or serving our country on active military duty, these programs in engineering technology and computer science from Grantham University can help you get ahead.
Grantham University has received accreditation from the Engineering Technology Accreditation Commission of ABET for the Bachelor of Science in Electronics Engineering Technology program.
Message from the Dean
Nancy Miller, Ph.D.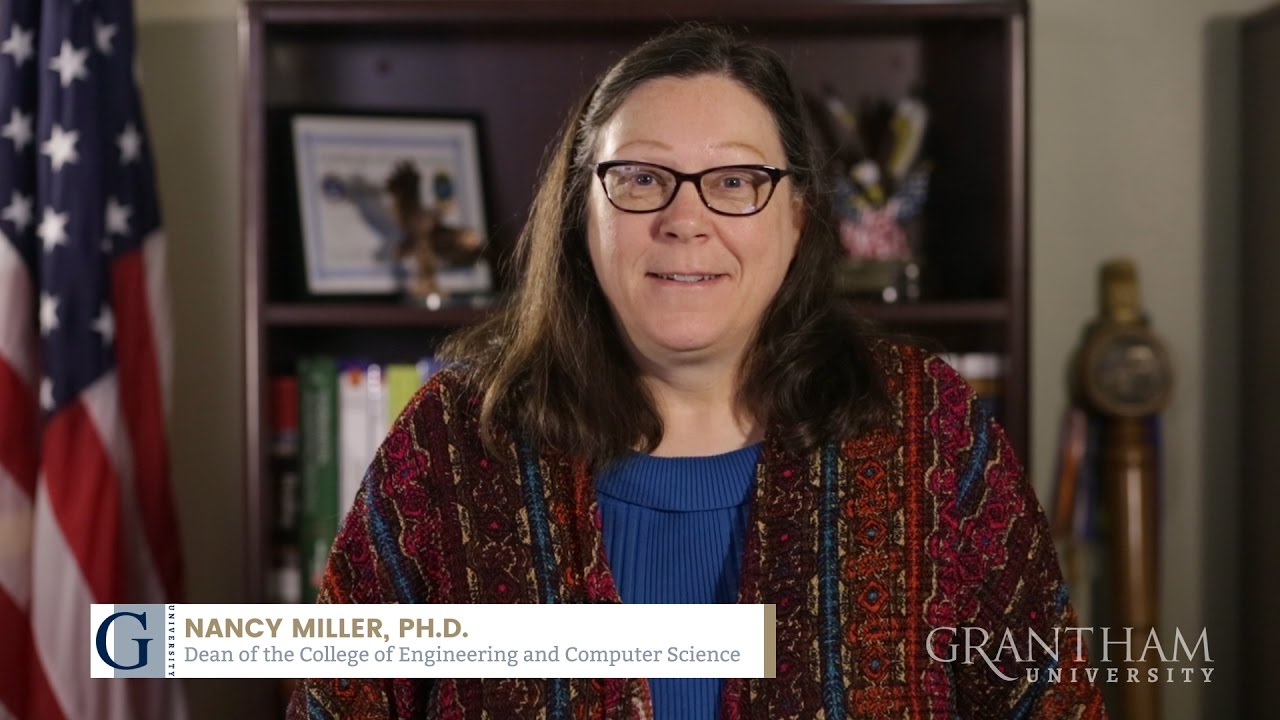 Transcript
Hi, I'm Nancy Miller, and I'm the Dean of the College of Engineering and Computer Science.
I want to personally thank you for taking the time to learn more about the programs within the college.
We have programs from the Associate's level to the Master's level covering a wide breadth of the technology spectrum, from engineering technology and computer science to information systems, cybersecurity, information management, and information technology.
We strive to make the programs hands-on and engaging through simulations, virtual desktops, hosting accounts, and even home electronic kits.
We also keep the programs relevant and current through consultation with representatives in industry.
For instance, we have or are developing electives covering topics in Ethical Hacking, Social Engineering, Hadoop, wearable technology, and security of cyber physical systems.
One thing I've noticed is that many students are afraid to enroll in technology degree programs, thinking that the degree will require a lot of math.
But our programs have a range of expectations with respect to math, some requiring little math, and they all start with College Algebra.
Our goal is to make technology-related degrees accessible to as many people as possible.
In addition to great programs, Grantham University has student advisors and tutors available to support you throughout your journey.
As you explore our programs, please feel free to contact me or an admissions representative if you have any questions.
The mission of the College of Engineering and Computer Science is to prepare adult learners for careers in engineering, computer and information technologies through online integrated curricula that blend theory, application and general skills needed to succeed in a changing global society.