Helping Military Spouses
Earn Their Degrees!
As a military spouse, you have to balance a lot. You may wonder if you can add education to the mix. We're here to say you can!
However, you need an online school that understands the lifestyle of a military spouse. Erratic schedules and PCS mean that your life can change at a moment's notice, and a brick-and-mortar school probably doesn't have the flexibility you need.
At Grantham University, we make it easy for military spouses to graduate.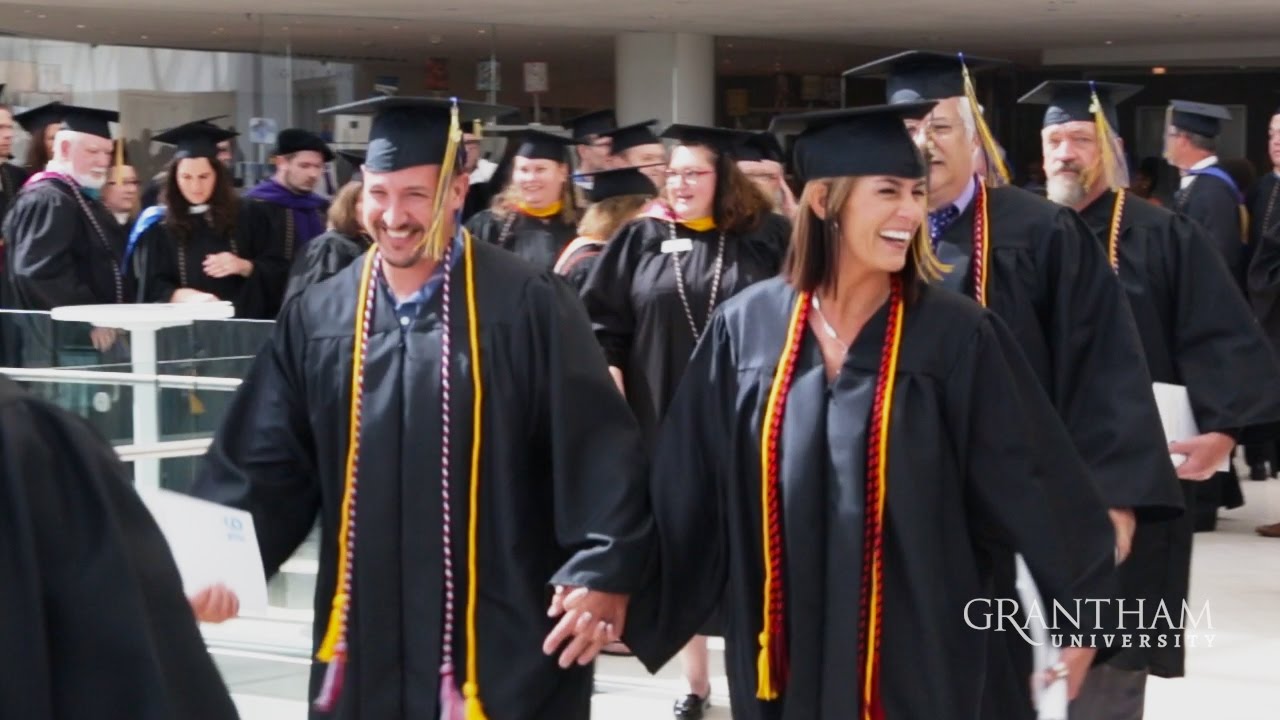 A huge support system ... Grantham gives you pretty much everything you need.
Military Spouse Tuition Assistance
MyCAA
As a military spouse, Grantham University and MyCAA want to help you earn the degree that's right for you.
Grantham was founded on the principles of providing learning opportunities to those who may not think they have the time or money to earn a degree. We want to do all we can to make it possible for you to get the education you deserve through our online military program. We express gratitude for the men and women who serve our country - and the spouses at home who support them - by assisting with education costs through our Military Family Scholarship and Textbook and Software Grant.
We have made it our mission to offer affordable education. With the Department of Defense, we can provide up to $4,000 in military spouse tuition assistance through the Career Advancement Accounts (MyCAA) Program.
MyCAA Assistance
MyCAA was established to support military spouses as they pursue education, training, licensing, credentialing and employment in their careers. When MyCAA is used with Grantham University's Military Family Scholarship program, the benefits we can offer are even greater. As a military spouse, you gain low out-of-pocket costs while earning your college degree or training.
MyCAA Requirements
See if you are eligible to receive military spouse tuition assistance by going to the MyCAA website. They have been known to adjust the requirements of the scholarship, so it's important to take a look at the guidelines.
If you have further questions, call a Military OneSource consultant at (800) 342-9647. For more information, fill out the online form to the right for an admissions representative to contact you.