GRANTHAM UNIVERSITY CULMINATES 65TH BIRTHDAY CELEBRATION WITH CHARITABLE GIVING AND ACTIVITIES DEDICATED TO SERVING THOSE WHO SERVE
By Grantham University
MEDIA CONTACT
Leila Gallagher
913-309-4804
lgallagher@grantham.edu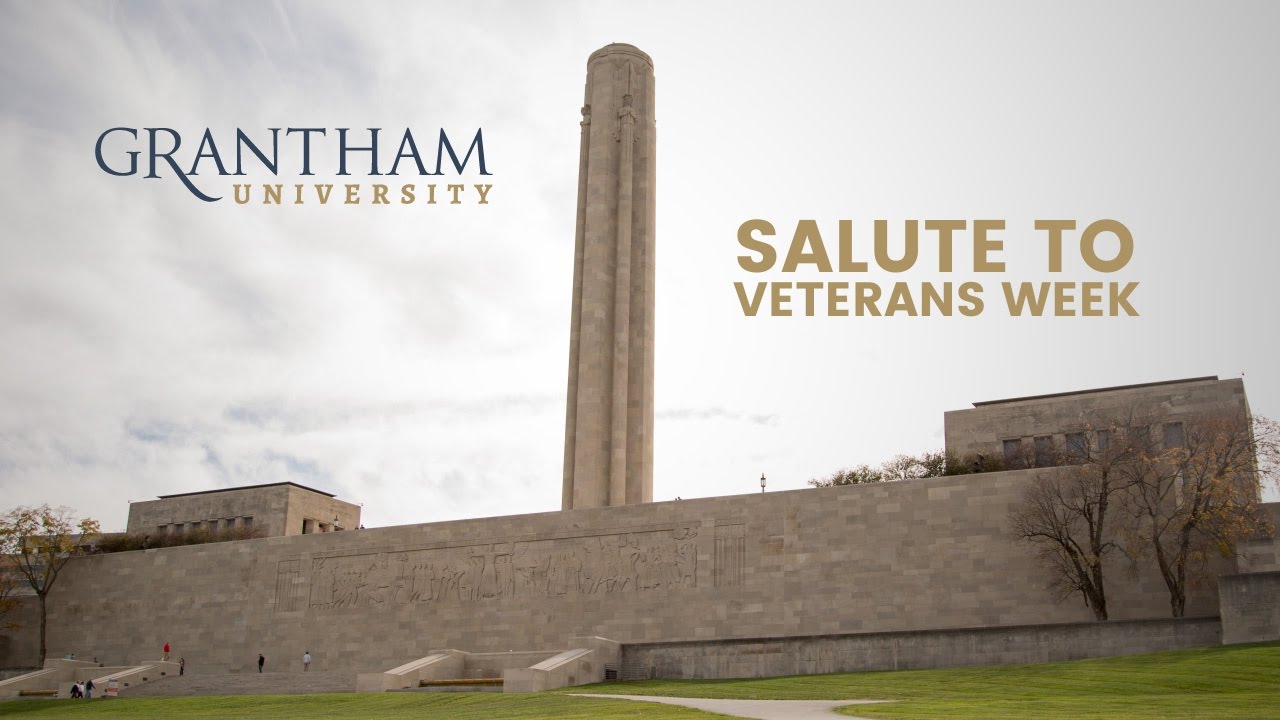 Lenexa, Kan.- Dec. 22, 2016 - Grantham University, one of the oldest accredited, private, degree-granting distance education universities in the United States, is concluding its 65th birthday year dedicated to giving back to the community and ramping up service efforts for 2017.
In support of the university's philanthropic mission, Grantham Gives Back, Grantham employees launched activities in January 2016 that resulted in significant contributions of monetary donations, goods and volunteer service hours to benefit Greater Kansas City community organizations.
"At Grantham, we proudly call our employees Life Changers in their daily efforts to help students succeed in their chosen programs, and to help our surrounding communities thrive, as well," said University Interim President and Provost Dr. Cheryl Hayek. "True to form, the Grantham faculty and staff recently raised over $18,000 for three Greater Kansas City organizations: Toys for Tots, Greater Kansas City YMCA, and Heart of America Stand Down. Understanding the positive impact these donations have on the lives of those served by these important organizations warms our hearts and gives us all a great feeling going into the holiday season."
The university also dedicated a series of events November 4-12 to the contributions of military veterans and active duty service members. Events included volunteering for Heart of America Stand Down for homeless veterans, to a Gold Star Family member at the Kansas City Chiefs Salute to Service game, hosting a military transition networking event, partnering with Honor Flight Network of Kansas City to hold a Flightless Honor Flight for area veterans, and launching an online Veterans' Voices Writing Group at an event held at the National WWI Museum and Memorial.
"Grantham University was founded by a WWII veteran, Donald Grantham, in 1951 to help fellow veterans improve their lives through distance education. More than six decades later, we continue our dedication to the military community, with over 50 percent of our student body currently active duty and retired military members," said Steve Waldron, campus president and chief operating officer. "We take great pride in serving our military students and holding events in honor of their service and sacrifice."
If your organization is in need of volunteer service hours, please contact Grantham University Community Relations Specialist Leila Gallagher at lgallagher@grantham.edu or 913-309-4804. For university scholarship opportunities visit: https://www.grantham.edu/online-college-tuition/#tab-grants-scholarships.
About Grantham University: Established in 1951, today the University offers more than 50 online undergraduate and graduate degree programs and certificates. With a mission to provide quality, accessible, affordable, professionally relevant programs in a continuously changing global society, Grantham's courses are 100 percent online, allowing students to study at home, at work, on Temporary Duty or from almost anywhere in the world. Continuously accredited since 1961 by the Distance Education Accrediting Commission (DEAC), Grantham University has earned a distinguished record as a respected and accredited distance learning university spanning more than six decades of service.
###
« Previous Post
GRANTHAM UNIVERSITY SCHOOL SUPPLY DRIVE UNDERWAY IN PARTNERSHIP WITH GREATER KANSAS CITY YMCA AND THE FAMILY CONSERVANCY
Next Post »
GRANTHAM UNIVERSITY NAMED SILVER LEVEL 2017 MILITARY FRIENDLY® SCHOOL SURVEY