Helping Military Heroes
Earn Their Degrees!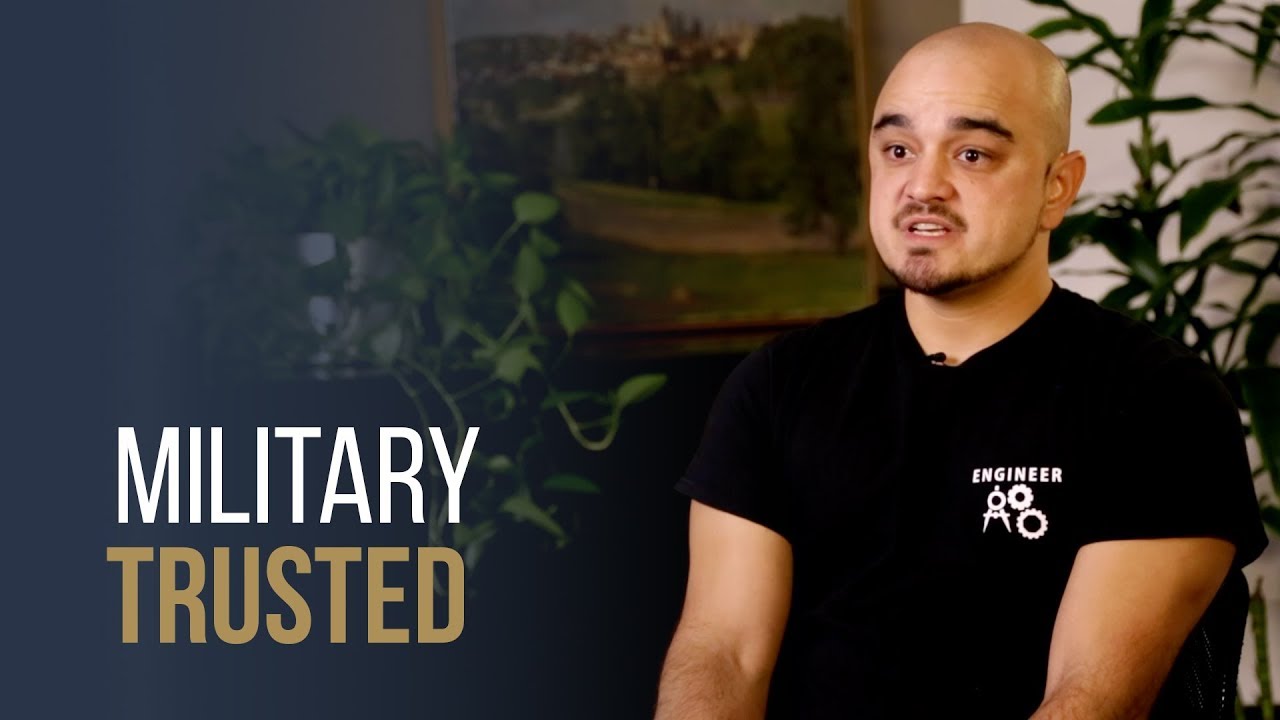 Since 1951, Grantham University has been devoted to helping military veterans and service members earn quality education in the most convenient, affordable manner. Designated in 2019 as a Purple Heart University, we remain committed to enhancing the lives of military veterans after transitioning to civilian life.
To honor your service, Grantham offers a special Heroes Program, offering military active duty, veterans and families a reduced $250 per credit hour tuition for any of our 50+ undergraduate or graduate degrees and certificates. Plus, all textbook, software and technology fees are waived.
Taking it a step further, we will evaluate experience you already have for comparable course credit. By maximizing military training, life experience and prior college coursework, you can shorten your path to graduation by up to 75% and avoid taking unnecessary courses. To get the credit evaluation process started, a good first step is to order your military transcripts using the appropriate military branch link below:
Air Force – Community College of the Air Force
Army – Joint Services Transcript
Marine Corps – Joint Services Transcript
Navy – Joint Services Transcript
Coast Guard – Joint Services Transcript
veteran education benefits – you've earned it
The Department of Veteran Affairs (VA) offers multiple GI Bill® benefits to simplify your ability to pursue a college degree. The VA website provides information on each veteran benefit, as well as a GI Bill® Comparison Tool to help you choose the best option(s).
At Grantham, our expert staff is happy to walk you through the process. And with our reduced Heroes Program tuition designed to fit your VA funding, your benefit dollars will stretch further, allowing you to graduate with minimal to often no college debt.
Process
Accessing your GI Bill® benefit is a process that could take up to four weeks, so the best approach is to start as soon as possible. Here's how it works:
Once you've determined the program or course(s) in which you'd like to enroll, you should decide which GI Bill

®

benefit is best for you, by using this comparison tool.
To apply for the benefit you've chosen, complete the online application, and include the following information in the "School" field:
Grantham University
16025 W. 113th Street
Lenexa, KS 66219
If you are using additional funding sources (such as Federal Student Aid), your student financial services officer at Grantham will work with you to ensure everything is in place.
Once your eligibility is determined, you'll receive a funding plan outlining the cost of attendance and eligible funds for the academic year.
Your enrollment should be certified with the VA after the drop period for the term has passed (typically at day 10 of the term).
Informed Decisions
Grantham is committed to helping students select the college that best fits their needs. Review these tools to help you make informed decisions.